Global Indotek Nusantara
provides end to end After Market Services for Electronics, Telecommunications and General Suppliers, we are established by professionals with years of experiences in handling Authorized Service Partner, Network Telecommunication Project
Smart Repair
---
the answer for high standard service to all partnerships and ensures customer peace of mind through customer solution.

Global Indotek
smart repair ensures a consistent and reliable repair process
Provides a scalable repair solution for electronic devices on all technical levels at the highest quality and highest cost efficiency.
enables leading electronic device and telecommunications manufacturers, insurance providers, mobile network operators and retailers to deliver a high-quality customer experience, while running their in-warranty and out-of-warranty repair operations at the highest efficiency levels.
Previous
Next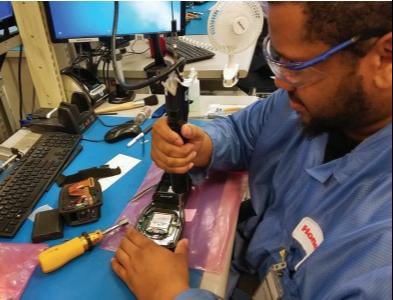 Why Need Smart Repair?
Leading companies now recognize how globalization, and the increasing value that electronics bring to lives every day, require exceptional after-market service partnerships. After-Market Services have become critical and an integral part to delivering brand experience and ensuring brand loyalty. Across the total After-Market value chain, from returns management & prevention, repair & refurbishment, to recovery & recycling, Global Indotek works with their customers to develop tailored end-to-end solutions that provide consistent global lifecycle care for electronics, executed at a regional level. With their very good dedication to after-market services, provides solutions based on trust and a deep commitment to understanding their customers' business processes.
Start with the customer – find out what they want and give it to them.
2020
Infinix, Tecno, iTel Authorized Service Center

2016
Launch
Global Service Solution
A suite of creative and complete platform, working to improve after-sale service for millions of products and consumers each year.
2016
Infinix Authorized Level 4 Service Center and Warehouse Supply Chain

TAM member of Erajaya Group Backup Repair for iPhone and Motorola

2015
Honeywell Authorized Service Center with Intermec Service Locations in Indonesia

2014
PT Global Indotek Nusantara

Established

Motorola Authorized Service Center with 14 Locations in Indonesia

< 2013
Our History and Story
Blackberry T-Cell Authorized Service Center

Xiaomi, iPhone, Asus Distributor Backup Repair
Visit us:
Our office is located in the central of Jakarta. TEL (62895) 2567 2014